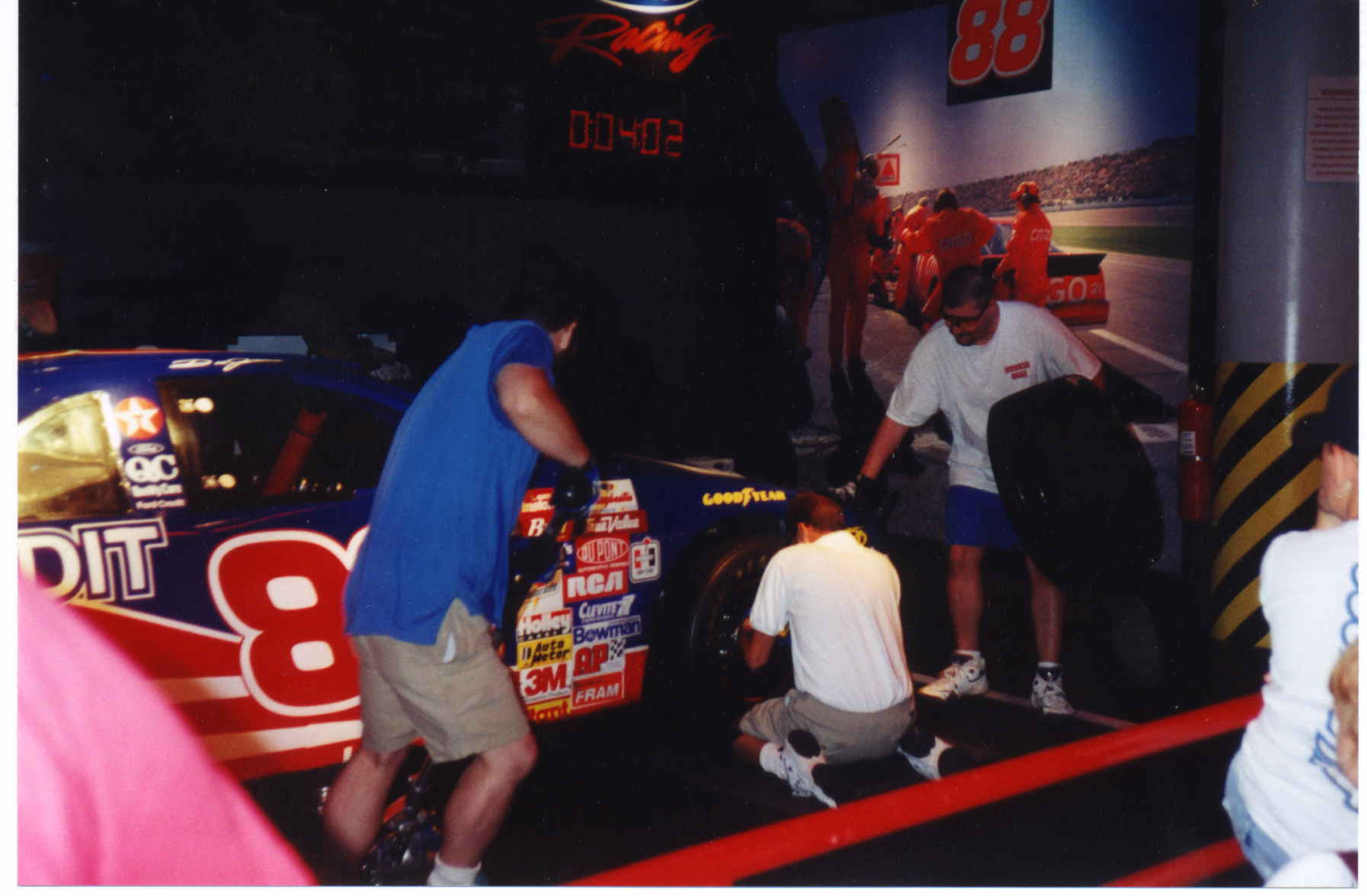 On another trip to Florida, we visited Daytona Raceway. Terry got to be part of the pit crew for Dale Jarrett (he wishes). Terry's holding the tire. His crew didn't do very well :-(

When we visited, Dale Earnhardt's winning car was on display. We were thrilled we were able to see it!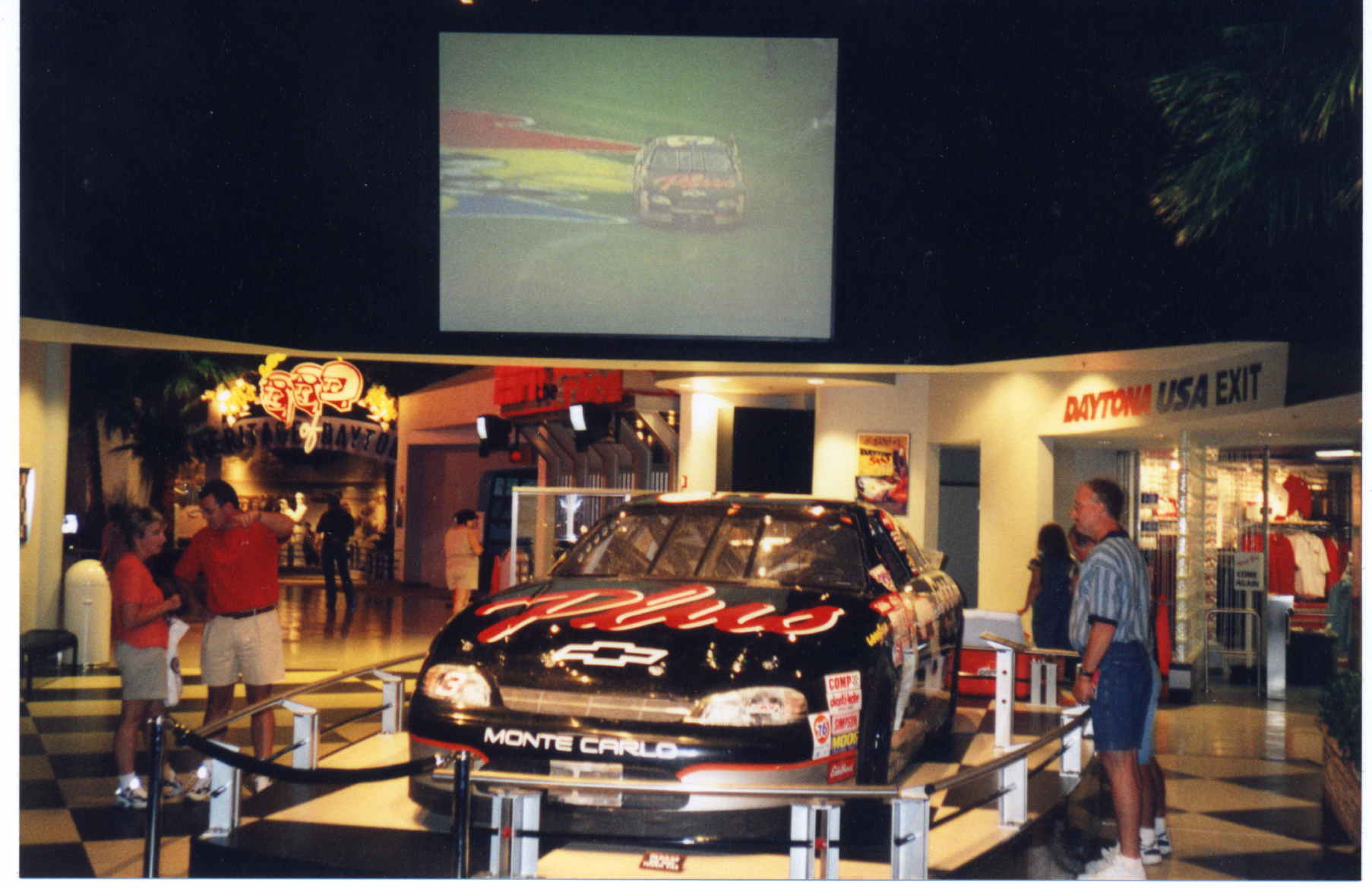 Also, while we were at Daytona, Richard Petty's Drive Along program was going on. We thought, "who would pay $100 to ride in a car?" We would.
Terry was able to ride in "Dale's car" around the Daytona track. (I was a chicken!)
He still talks about it. If you get a chance to take part in a ride along, do it!